SHCURO
Based in Lisbon, Shcuro a.k.a. José Acid is a DJ, producer, and owner of two record labels. His DJ sets are a hypnotic blend of modern and oldschool techno, electro/breakbeats. Besides his residencies at Lux and Incógnito, he has played in some of the most respected DJ booths all across Europe. His first record, 'Distant Shores', came out in 2012 on the Catalan/Peruvian label Basal and got him some media exposure for his fusion of dub, techno and cinematic textures. His latest release is "Particle of Memory" (2020) on Dark entries Records.
He is the founder of Sombra vinyl imprint, and Paraíso, a multi-dimentional platform: record label, club night and radio show that aims to celebrate the music once labeled "underground house music from a paradise called Portugal".
So in this hour long mix for RAR, the high energy flow of techno / apocalyptic electro / breakbeat selections…won't keep you seated!
http://joaoervedosa.com/
https://soundcloud.com/shcuro
https://www.facebook.com/shcuro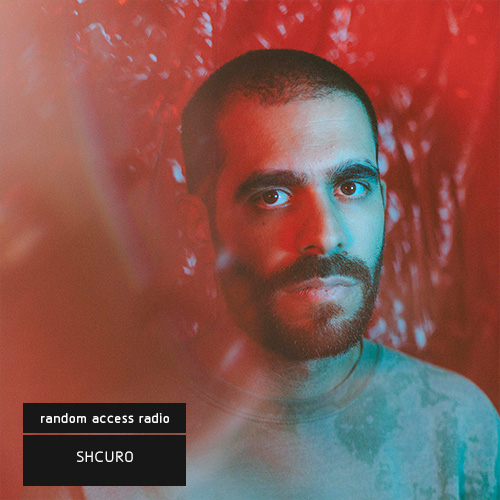 Tracklist:
J Wax x SAAH – Kode – Kouncil Cuts
Assembler Code – Monochrome – Censor Records
Justin Jay – Wtf Dude…? – forthcoming Lost Palms
Steffi – Ankertje – Fabric Records
Sepehr – South Karana – EON Records
Ben Pest – Mouth Lawson – Orson Records
Sepehr – Darklord – Klakson
X-Coast – Narcotic Influence – Unknown To The Unknown
Electronome – Een Drumcomputer & Een Synthesizer – Interr-Ference Communications
Versalife – Cosmic Language – TRUST
Club Cab – (Ain't A) Cop – Club Designs
rumu – 8BRLY – 17 Steps
Kuldaboli – Sálinni blæðir út (ft. Djöfullinn Sjálfur) – Sweaty Records
MoMA Ready – Liquid 808 – Towhead Recordings
Sarin – Repression (Privacy Remix) – BITE
Baby T – Acid Science – Central Processing Unit
DK8 – Murder Was The Bass – DK Records